NatureTainer® - PLA Clear Hinged Clamshell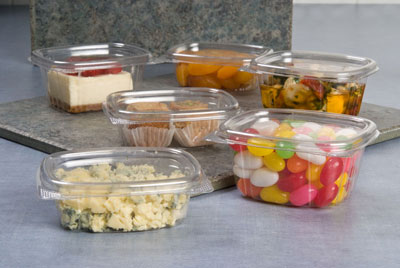 NatureTainer® PLA Clear Hinged Clamshells are exceptional to use for wraps, salads, sushi, sandwiches, and more. It is made from all-natural environmentally friendly, and sustainably sourced materials. This container is 100% certified compostable.
It is superb for high volume use and storage, made from renewable and compostable PLA. The PLA container is just as clear as conventional plastic containers. A great option for your grab 'n' go cold foods.
Showing all 5 results