NatureFibre® - 5 Compartments Sugarcane Fibre Tray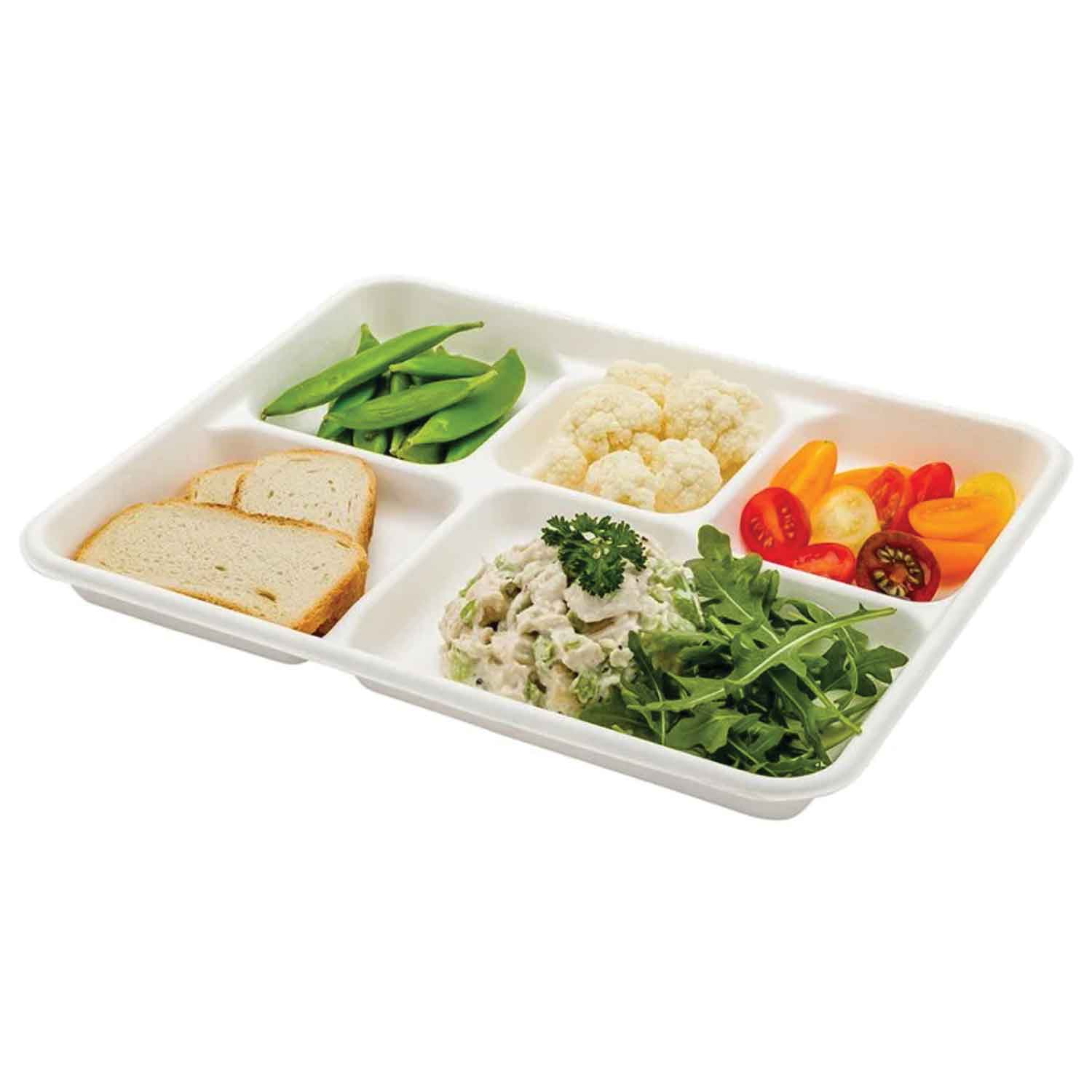 NatureFibre® 5 compartments Sugarcane Fibre Bagasse White Trays are 100% biodegradable and compostable. Your choice of using our tray will reduce greenhouse gases by utilizing the salvaged waste fibres left over after harvest to prevent the customary burning of this waste that releases CO2 and pollutes the air.
This is a wonderful alternative to paper, plastic, and styro-foam trays. It does not require doubling up because the sugarcane fibre makes the tray tenacious against temperature changes, in addition to wear and tear.
Showing all 2 results