NatureFibre® - Sugarcane Fibre Hinged Lid White Clamshell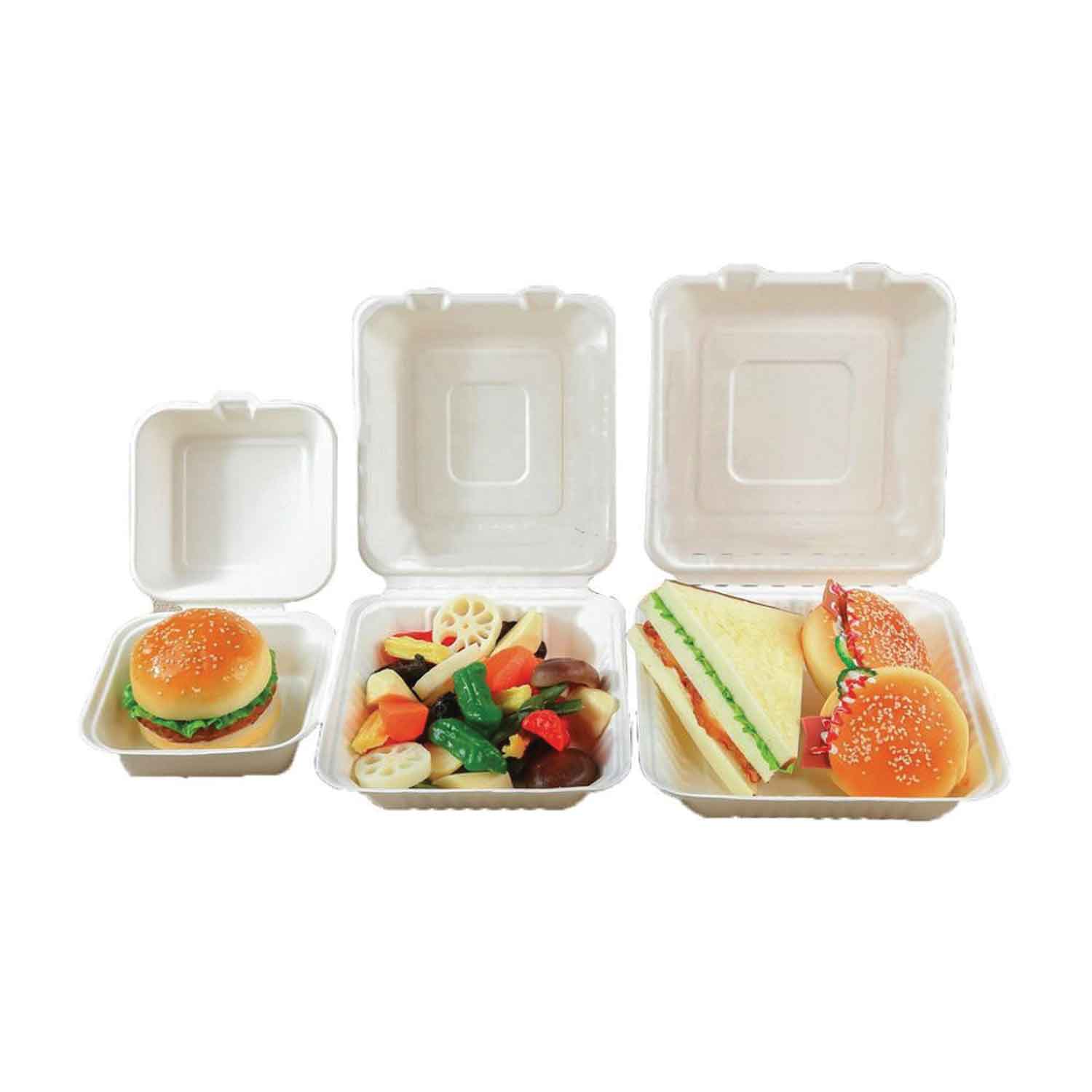 NatureFibre® Sugarcane Fibre White Clamshells are petrochemical free, naturally compostable and non-toxic. The biodegradable takeout container makes a solid choice due to its durability, able to work from -4°C to 120°C.
This clamshell box is designed with a hinged lid, soak through resistant, microwave and oven safe, and food safe.
Showing all 11 results
---

Specification

---

Product Code: 80412

SCC Code: 06282950007498

Carton Quantity: 500 pcs

Pack Size: 50 pcs x 10 pack

Carton Size: Length: 23.50" x Width: 11.10" x Height: 15.20"

Carton Size: Length: 59.69 cm x Width: 28.19 cm x Height: 38.61 cm

Case Cube(ft3 / m3): 2.29 / 0.07

Gross Weight: 11.30 kg

Net Weight: 9.50 kg

Ti x Hi: 6 x 5