NatureFibre® - Sugarcane Fibre Kraft Bowl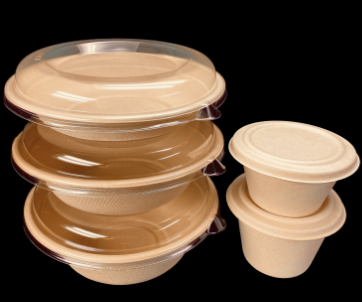 NatureFibre® Sugarcane Fibre Bagasse Kraft Bowl is a "Must-have" for your daily meal packaging, for restaurants, food trucks, film kraft services, catering, special events, fast food takeouts and other types of food service establishments.
100% sugarcane fibre is chlorine free, biodegradable and compostable. It meets ASTM D6400 regulations. It can serve hot and cold foods, microwave and freezer-safe, handles grease well, and is cut resistant.
Showing all 10 results
---

Specification

---

Product Code: 80601

SCC Code: 06282950000123

Carton Quantity: 2000 pcs

Pack Size: 50 pcs x 40 pack

Carton Size: Length: 20" x Width: 10" x Height: 12.75"

Carton Size: Length: 50.8 cm x Width: 25.4 cm x Height: 32.4 cm

Case Cube(ft3 / m3): 1.67 / 0.04

Gross Weight: 7kg

Net Weight: 6.5kg

Ti x Hi 10 x 5

Top Diameter: 62mm

Height: 29mm