NatureFibre® - Sugarcane Fibre White Plate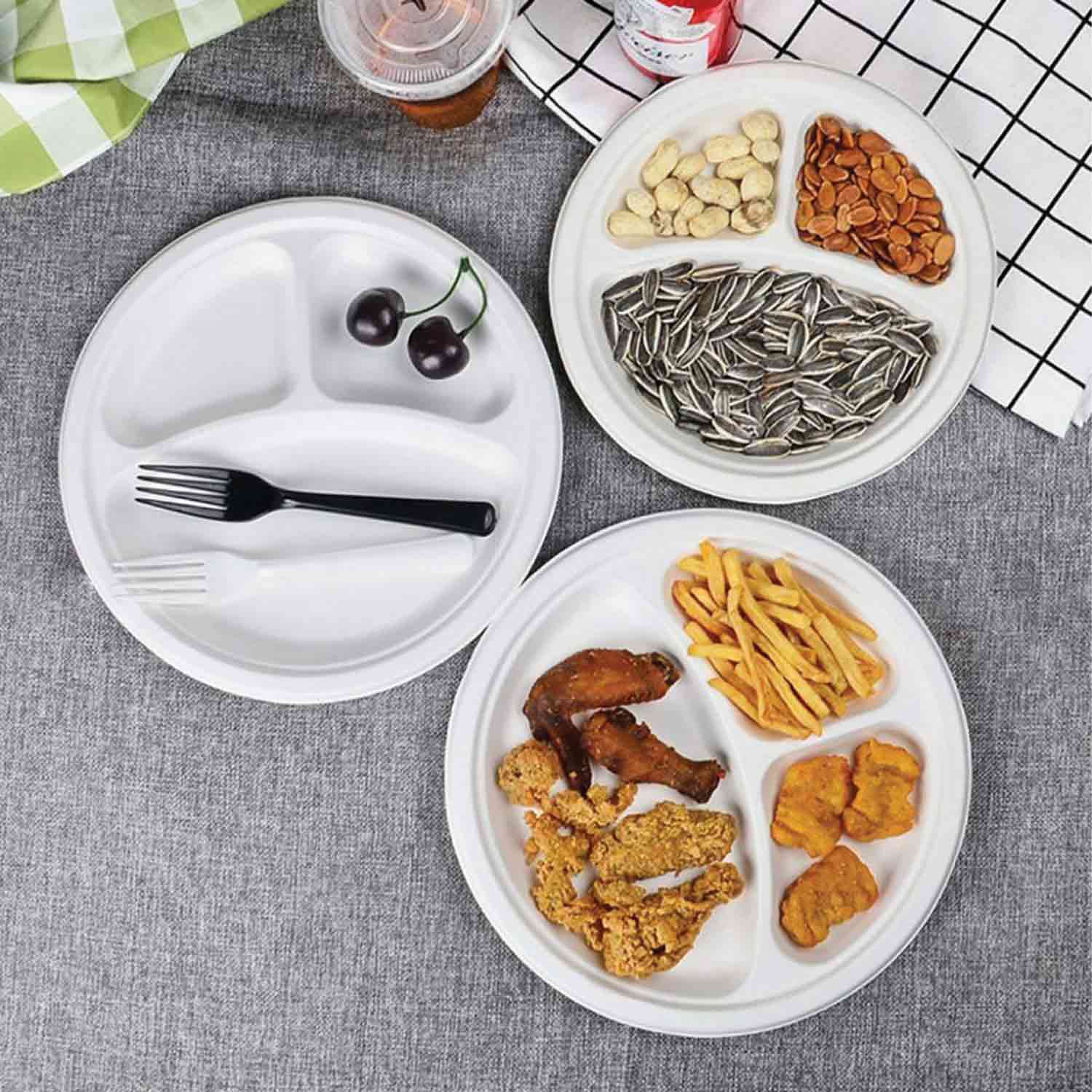 NatureFibre® Sugarcane Fibre Bagasse White Plates are made by using re-purposed bagasse material, converting wet sugarcane pulp into dry pulp board after being pressed into a beating tank.
To give food the ultimate crisp white background, this white plate is 120°C oil and 100°C water resistant, microwave and freezer-safe. Available in a variety of sizes with the option of single or three compartments.
Showing all 6 results