NatureSilver® - Wooden Cutlery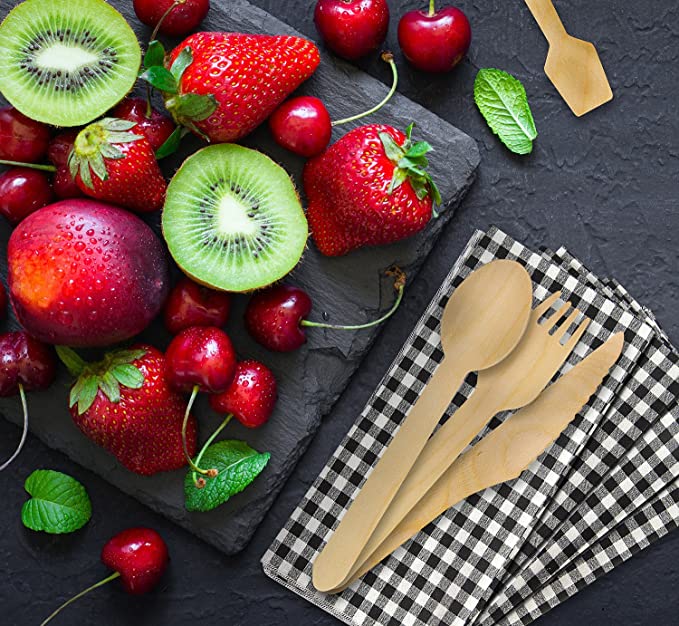 NatureSilver® Wooden Cutlery is a beloved choice for single-use cutlery made from wood, which makes it 100% compostable and biodegradable.
Dine easy with this series of carbon neutral utensils, as it biodegrades fairly quickly into nature. Perfect for everyday food consumption as well for those special occasions.
Showing all 11 results
---

Specification

---

Product Code: 80684

SCC Code: 06282950005388

Carton Quantity: 2000 pcs

Pack Size: 100 pcs x 20 pack

Carton Size: Length: 8.75" x Width: 7.20" x Height: 7.00"

Carton Size: Length: 22.23 cm x Width: 18.29 cm x Height: 17.78 cm

Case Cube(ft3 / m3): 0.26 / 0.01

Gross Weight: 2.02 kg

Net Weight: 2.00 kg

Ti x Hi: 27 x 6