PET Clear Hinged Clamshell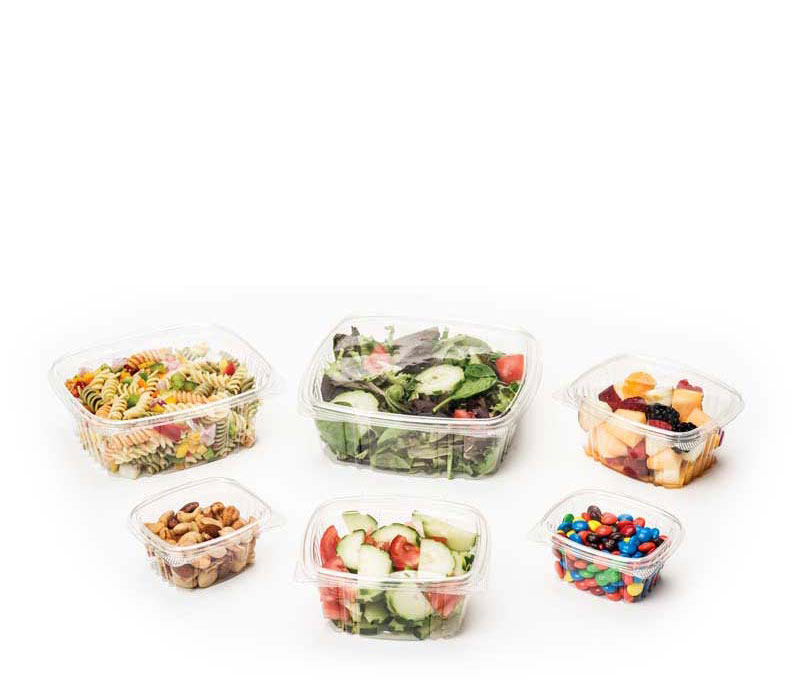 PET Clear Hinged Clamshells seal the entire container for maximum product freshness and leak-resistance. It's completely see through for attractive food presentation, ideal for salad, fruits, dessert.
The opening tabs with slip-resistant grip allows for an easy and secure grip when opening the container. The stacking platform provides greater stability of merchandising displays. These square containers are brilliant for a hassle-free grab and go. Easy to transport, they are strong enough to prevent your food items from being crushed when transported.
Showing all 6 results