GreenPak - PE Lined Kraft Fold-Top Takeout Box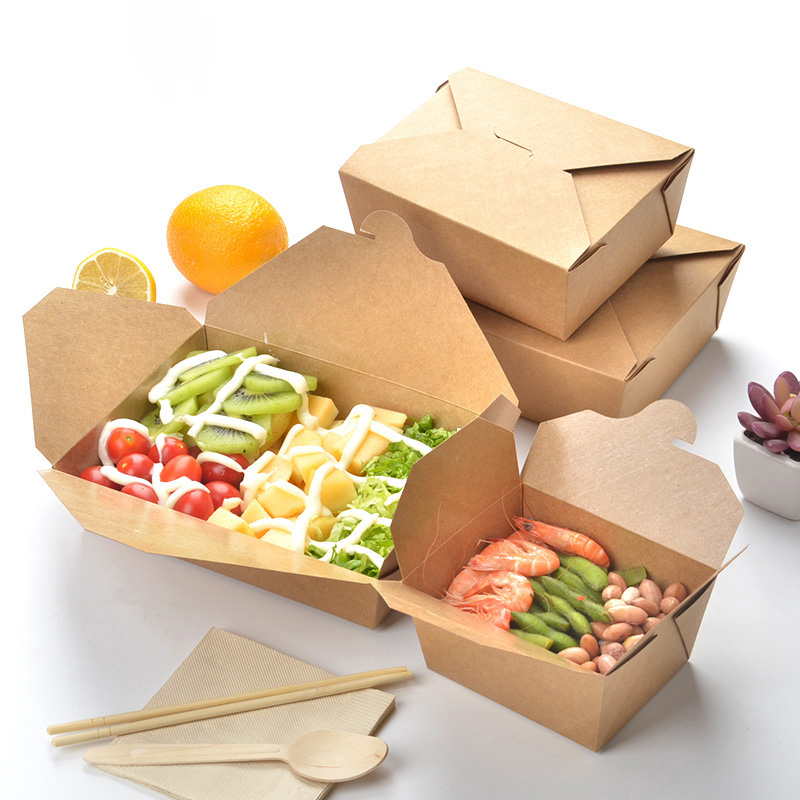 GreenPak PE Lined Fold Up Takeout Boxes are our most popular item thus far, building it's reputation for it's natural artisan look, with it's kraft microwavable folded paper, lined with PE so it stays waterproof. Join the movement and become environmentally conscious by choosing this product to package your meals.
The tab-lock top eliminates the need for a separate lid as it keeps your food safe from germs or other airborne contaminants. The construction provides durability while the poly-coated interior prevents leaks to create a grease-resistant barrier.
Showing all 5 results