NatureTainer® - PLA Portion Cup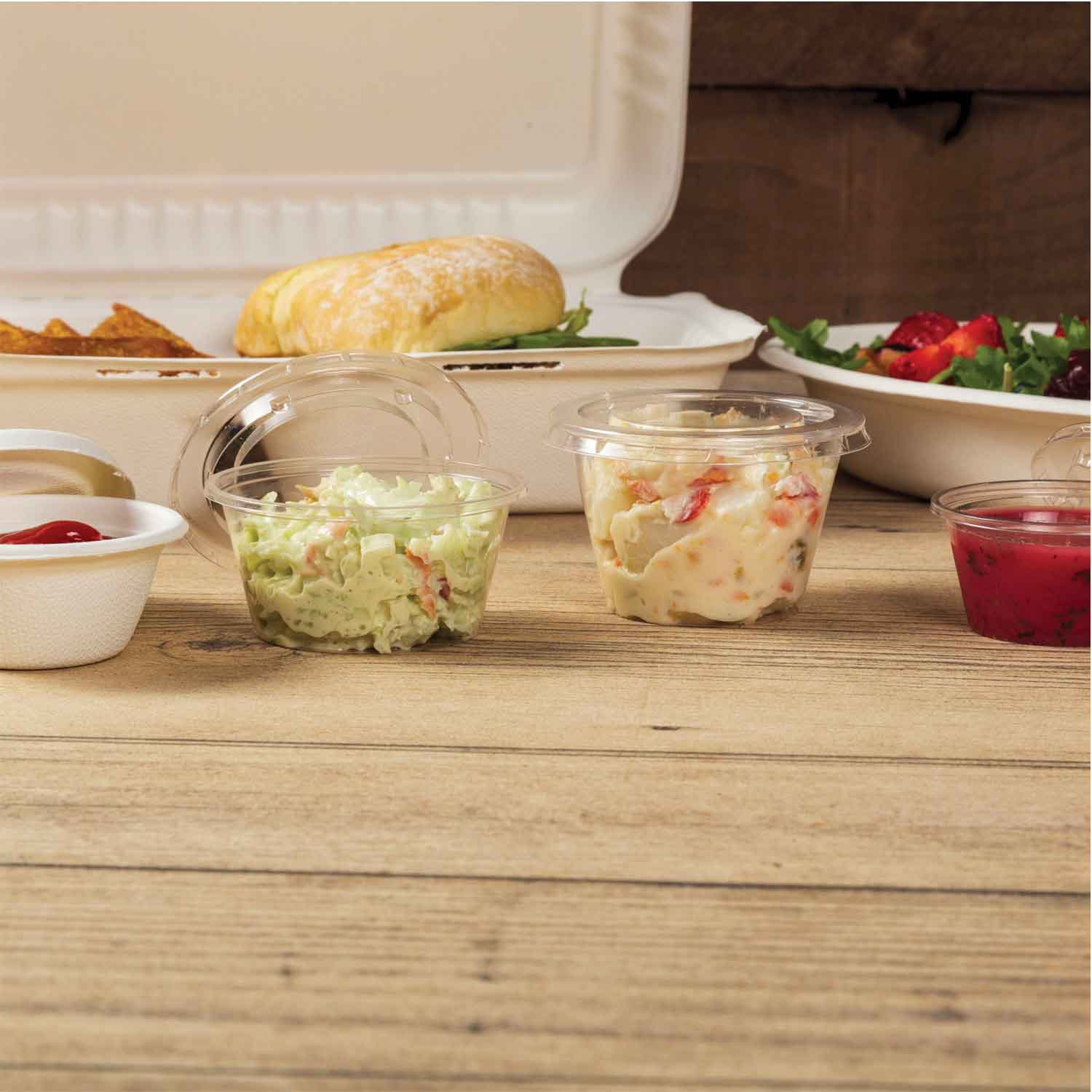 NatureTainer® PLA Portion Cup is the most suitable solution for restaurants, concession stands, cafes, ice cream parlours, and food trucks. These crystal clear portion cups are made from plants, free of trees or petroleum. The see through design puts the focus on your fabulous food as the centre piece.
This is a great addition to your business operation to create accurate portion control. It is made from renewable organic resources, 100% compostable and biodegradable.
Showing all 4 results