PE Lined Kraft Deli Paper Container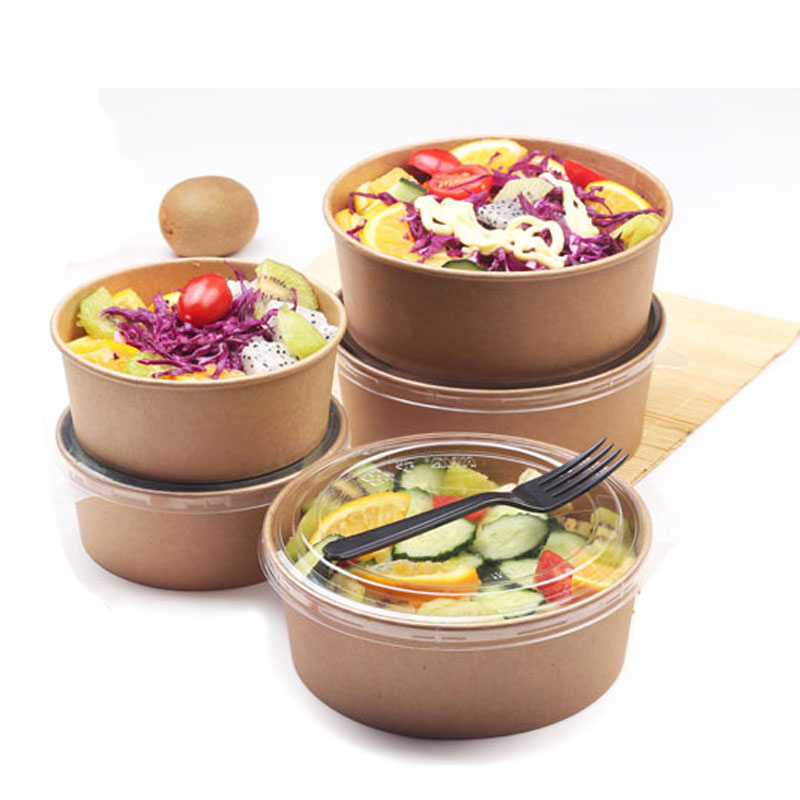 PE Lined Kraft Deli Bowls are Green Century's answer to a more stylish, environmentally friendly deli container. Green Century Deli products are 100% made from recycled paper, hence the kraft earthy colour, dye and chemical free. It is lined with PE so it is both leak resistant and greaseproof.
This product line has become one of our best sellers. They are known for their durability, perfect for hot and cold foods, ideal for salads, fruits, poke and noodles. Keep your business in the circle economy with these eco-friendly bowls!
Showing all 16 results
---

Specification

---

Product Code: 56253

SCC Code: 06282950005456

Carton Quantity: 360 pcs

Pack Size: 45 pcs x 8 pack

Carton Size: Length: 24.20" x Width: 12.70" x Height: 18.20"

Carton Size: Length: 61.47 cm x Width: 32.26 cm x Height: 46.23 cm

Case Cube(ft3 / m3): 3.24 / 0.09

Gross Weight: 5.78 kg

Net Weight: 4.50 kg

Ti x Hi: 6 x 5

Top Diameter: 150 mm

Height: 50 mm