NatureCup® – PLA Lined Single Wall Paper Cup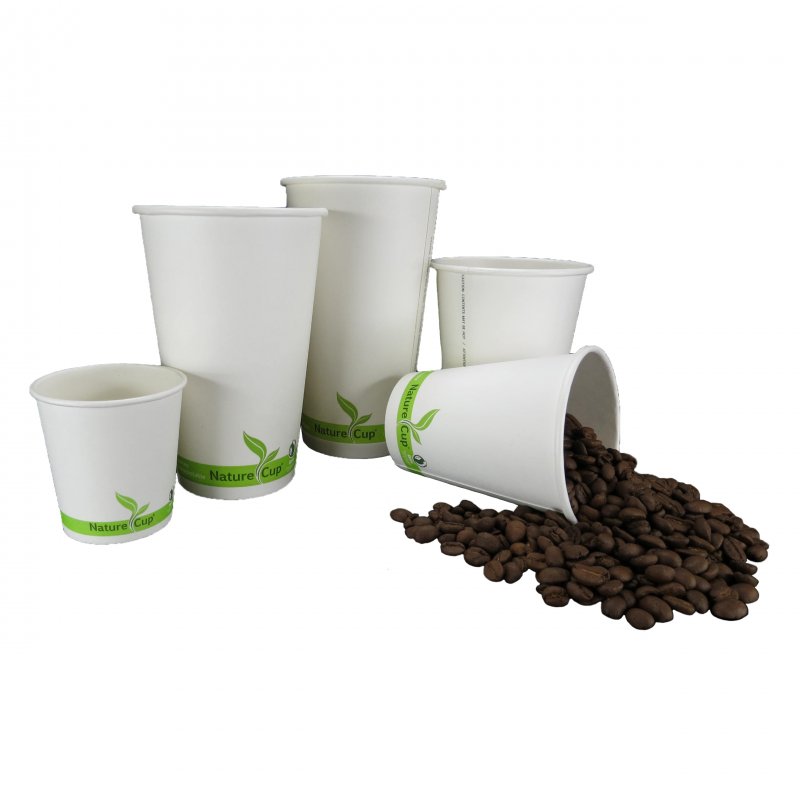 NatureCup® PLA Single Wall Paper Cups are manufactured using a PLA (poly lactic acid) lining. These cups are made from all natural and organic renewable resources, with 100% organic print ink from soybean. All cups are adhered by plant starch.
100% biodegradable and compostable, designed to hold hot liquid. These cups are ideal for serving coffee, tea, and other steamy beverages.
Showing all 8 results
---

Specification

---

Product Code: 80621

SCC Code: 06282950000345

Carton Quantity: 1000 pcs

Pack Size: 50 pcs x 20 pack

Carton Size: Length: 12.80" x Width: 10.75" x Height: 15.75"

Carton Size: Length: 32.51 cm x Width: 27.31 cm x Height: 40.01 cm

Case Cube(ft3 / m3): 1.25 / 0.04

Gross Weight: 4.48 kg

Net Weight: 3.86 kg

Ti x Hi: 13 x 5

Top Diameter: 62 mm

Height: 64 mm