Kraft Paper PE Lined Paper Cup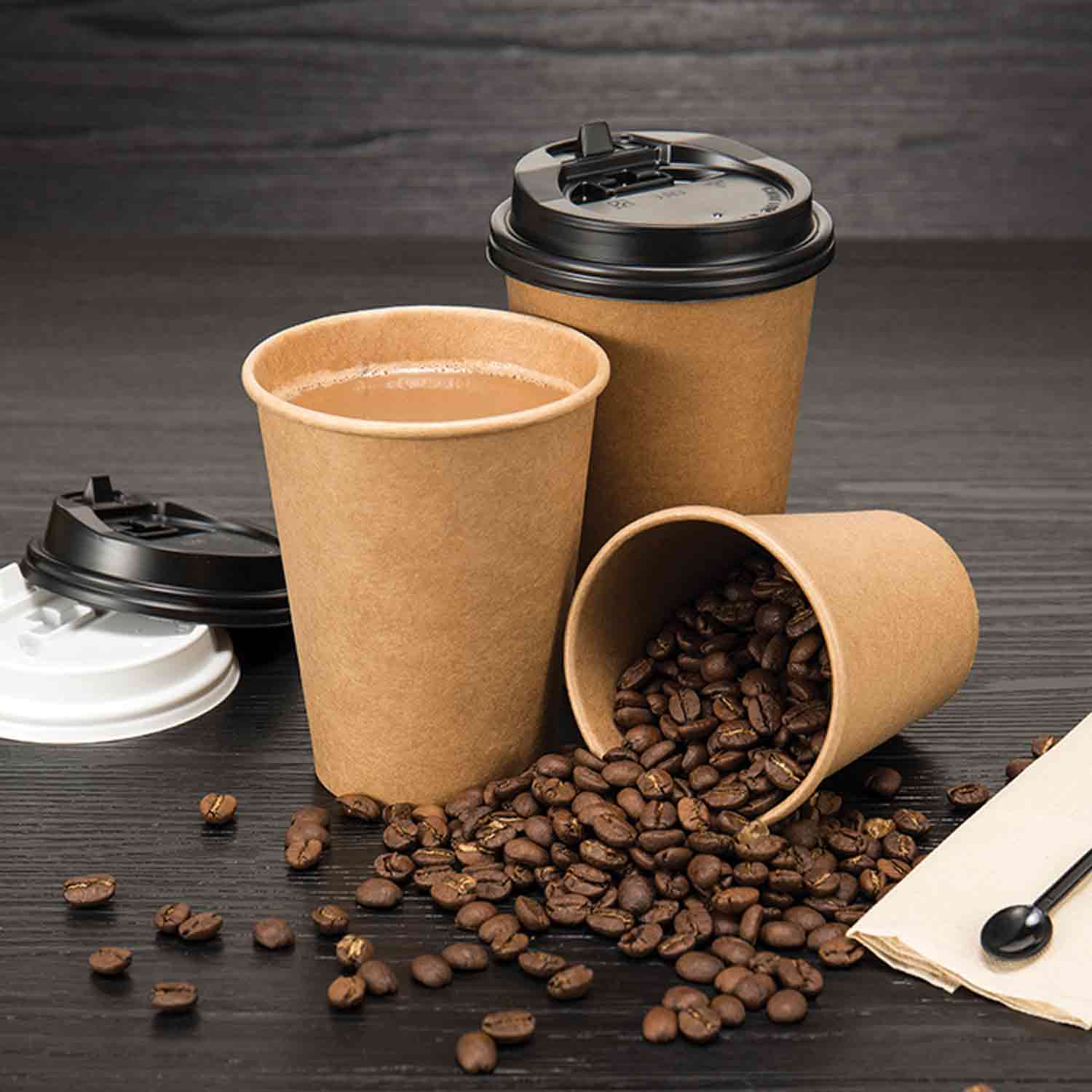 Kraft Paper PE Lined Plain Paper Cup have a natural, artisan look and is the preferred eco-friendly option available. These cups are designed to serve your coffee shop, bistro, concession stand, or kiosk, minimizing waste, while ensuring efficiency.
It is made with high quality paper, that can withstand extremely hot or cold liquids. All sizes come with optional black and white lids. The black lids are dyed using soy. Custom print is available on these cups.
Showing all 10 results
---

Specification

---

Product Code: 90722

SCC Code: 06282950006132

Carton Quantity: 1000 pcs

Pack Size: 50 pcs x 20 pack

Carton Size: Length: 15.75" x Width: 12.75" x Height: 16.25"

Carton Size: Length: 40 cm x Width: 32.38 cm x Height: 41.27 cm

Case Cube(ft3 / m3): 1.88843 / 0.053

Gross Weight: 8.75kg

Net Weight: 8.25kg

Ti x Hi 9 x 5

Top Diameter: 80mm

Height: 93mm